~So don't cry to me ohhh baby. Your future is in a Oblong Box!~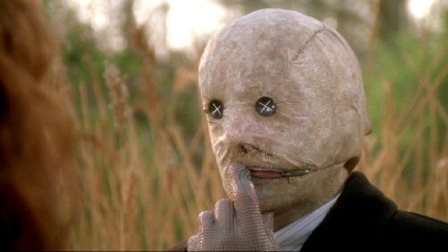 Mia...This is not to be...
Let me make one thing perfectly clear to everyone here in CWF...
Do I have to teach you all how to fucking hit someone. Jesus fucking Christ you guys are fucking god damn pathetic. No fucking wonder we have nothing to fear from you fucking bitches...
Attack me from behind! Fine! I love it from behind! I want more sir! Yes sir sir!!!
Booking me against my gir...
My...
RISH I'M GONNA FUCKING PUT A RABID WEASEL IN YOUR UNDERWEAR FOR BOOKING ME AGAINST MY GIRLFRIEND YOU FUCKING GOD DAMN SPINELESS LITTLE FUCK!!
I knew it!
I fucking knew it!
All those years ago what did I do...What did I do...I went up against you and you decide to do this shit to me? I am the true owner of this fucking place because apparently I'm the only one who seems to know how to run a god damn federation!
How dare you do this to me?! What the fuck are you thinking??!! Wait I know what it is...Anal dwelling pod person is controling you thru your scrotum...
Well then...Time to find out what's wrong with you...
Rectum...Damn Rish...I'm gonna kill you!
This is seriously fucked up man.
I mean I could literally destroy this person. I could destroy Mia with how I normally go after people. That's not something she's ready for. You're asking someone who is dependent on me to attack me. That's not even fair Rish...That's downright a...
Ohhhhhh...
Welllll then...
I guess I'm just going to have to do something I don't want to do this week. Mia...It's time...
For me to quit.
I'm retired. Nope. Not gonna do it. You can't make me. I mean why on earth would I want to wrestle my girlfriend in front of all of those people...it's not like it's my fetis...
(Insert Cartoon BOINNGGG noise here)
AHAHHAHAHAHHAHAAHAHHAHA...
I don't know what I am going to do guys. I really don't...do I fight her or do I...get revenge for this...
Or maybe I'll just kill everyone!
Tune in and see...AHAHAHHAHAHAHHA!!

Fin